À La Nouvelle Vague welcomes you to come and appreciate the comfort and tranquillity of our house which is situated in the centre of Les Méchins, Québec and is surrounded by the following services: bank, convenience stores, school, restaurants and Verreault Navigation's ship yard facilities.
No matter what the season, our accomodations are open to travellers of all walks of life - ranging from nature enthusiasts, snow-mobilers, cyclists, hunters and workers on the road. Anyone who is in need of a well deserved rest in a relaxing environment!
At just five minutes from the beach and the nearby forests and mountains, we're the perfect choice for a quiet stroll or leaisurly bicycle ride as you soak in the sights and sounds of the Gaspé region! The choice is yours!
Come one, come all!
Yvan Chassé,
Owner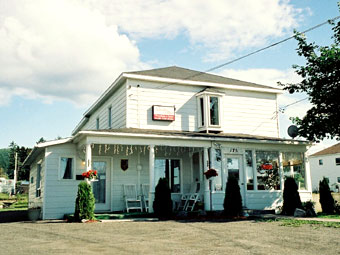 À La Nouvelle Vague welcomes you!